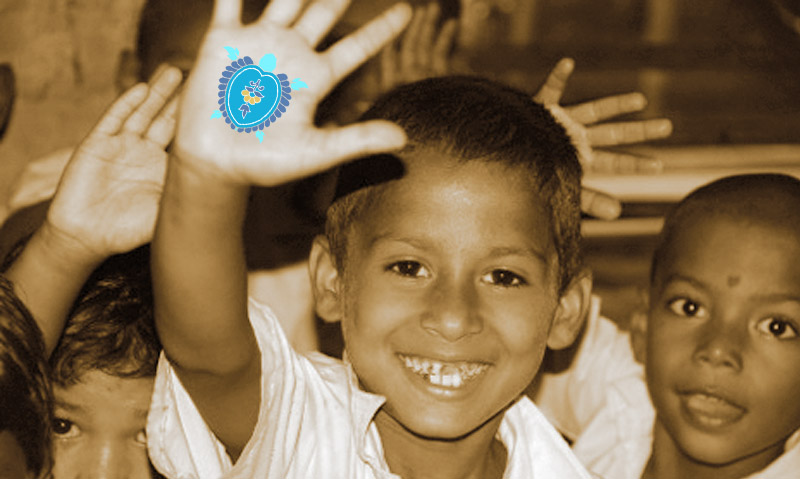 "Live as if you were to die tomorrow. Learn as if you were to live forever."
Mahatma Gandhi
The Blue Turtle Centre first opened its doors in August 2012 and is located in central Kolkata, India, one of the poorest areas in the world. It is an education centre registered as a NGO.
Over 85 underprivileged children attend The Blue Turtle Centre. Our students are tutored in English by professional teachers and a coordinator, reporting to our head director, Marina Lai, who runs the center on a voluntary basis. Our aim is to give these children the chance to study and receive help with their homework in a secure, warm and safe environment. We also sponsor some of the poorest and most dedicated students, enabling them to pay their local school and tuition fees, so they can remain in further education.
We also run a program called "the Roots" where we sponsor teenagers who attend college or university. We support them with their private tuition, admission fees and monthly costs and, in return, we expect them to work hard, to excel academically and to help The Blue Turtle Centre as teaching assistants. These students bring a special dynamic and chemistry to the Centre, as the younger students look to these teenagers as role models, who they know well from their local community.